If you've been considering work-from-home opportunities, data entry jobs are an excellent option due to their low barriers to entry. These jobs can provide the flexibility you need, with manageable requirements such as a computer, basic computer skills, high-speed internet, and experience with Google Docs and Microsoft Excel. So, let's dive into some top data entry earning sites that can help kickstart your new remote job journey.
With numerous companies requiring administrative support, a wealth of data entry job opportunities are available. Whether you're a freelancer seeking short-term projects, or someone looking for more consistent work, these data entry platforms can cater to your needs. Discover where to find the best online data entry jobs and get started on your path to earning money from the comfort of your own home.
Key Takeaways
Explore various online data entry job platforms to find the best fit for your needs.
Familiarize yourself with necessary tools and skills, such as Microsoft Excel and Google Docs.
Working from home and flexibility go hand-in-hand, allowing you to create a schedule that suits your lifestyle.
The Best Data Entry Earning Sites
FlexJobs
FlexJobs is a reputable platform where you can find numerous online data entry jobs. The site features handpicked job postings to protect you from scams. Although there is a monthly subscription fee of $24.95, the value it provides in connecting you with legitimate data entry positions makes it worthwhile.
Upwork
Upwork is a freelancing platform where you can bid for legitimate data entry roles. Create a profile highlighting your skills and experience to enhance your chances of securing data entry positions. You can search for jobs with hourly rates or contract-based pay.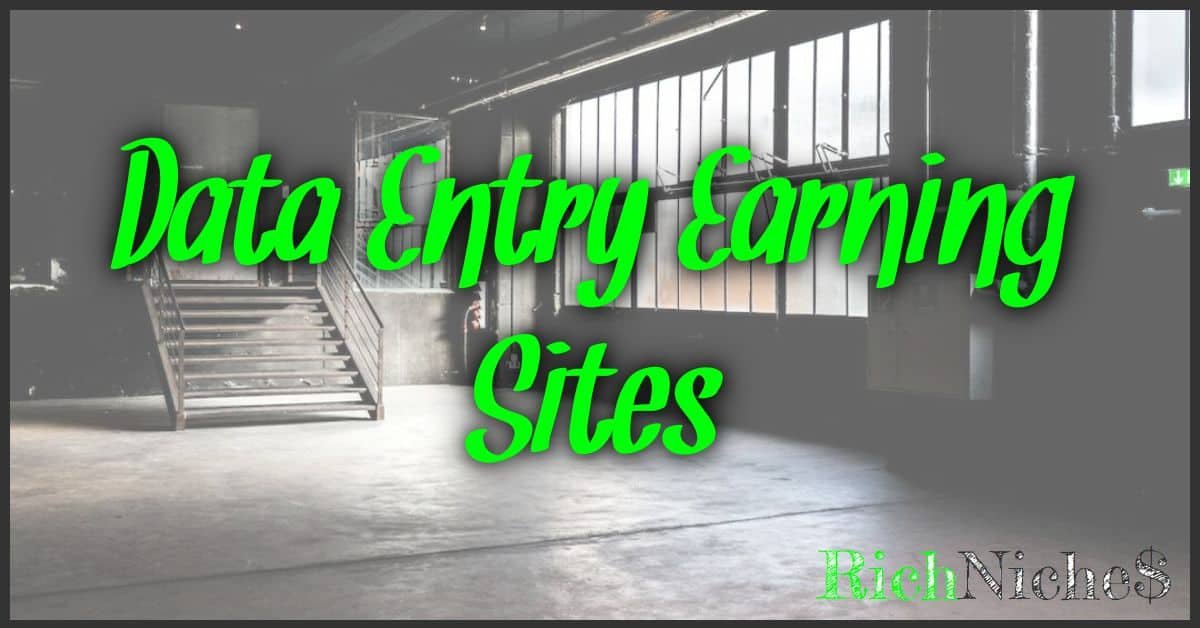 Amazon Mechanical Turk
Amazon Mechanical Turk is a crowdsourcing platform that offers payment for simple tasks such as data entry and analysis. As an MTurk worker, you can search for tasks, choose the ones that interest you, and submit your work to earn money once your work is approved.
DataPlus+
DataPlus+ provides a variety of data entry and development services. They hire data entry operators, among other roles, and require applicants to have high-speed internet access and a computer.
DionData Solutions
DionData Solutions is a data management company that offers training and software to selected data entry specialists. Their work ranges from updating inventories to processing medical claims, and they require applicants to be US citizens with a minimum typing speed of 60 WPM.
Axion Data Services
Axion Data Services is a data entry service provider that requires workers to have at least two years of experience and a typing speed of 50 WPM. As an independent contractor for Axion, you can expect to receive bi-weekly payments for your work through direct deposits.
Clickworker
Clickworker is a microtask website offering a range of data entry tasks, among other jobs. Register and complete an assessment to access tasks based on your score. Payments are made weekly to your PayPal or Payoneer account.
MicroWorkers
MicroWorkers is another microtask platform that connects users with data entry jobs and other tasks. Once your work is approved, you can cash out your earnings when they reach a minimum of $10.
Working Solutions
Working Solutions is an outsourcing platform specializing in customer service but often has data entry jobs available. Register and complete online assessments to apply for jobs and receive notifications of new opportunities.
KeyForCash
KeyForCash assists companies and government agencies with their business processes, including data entry tasks. Work whenever and wherever you want while getting paid for your efforts.
OWorkers
OWorkers provides data entry services in numerous languages and often hires freelancers who work from home. Check their "Jobs" page to find available positions in your country.
Reflecting on Top Data Entry Earning Sites
Based on the information provided, it is vital for you to explore various data entry earning sites, matching your skills and needs. Remember, the competition is steep in this field because it's relatively low-skilled work. Augment your chances of success by applying to multiple websites and creating profiles on popular freelancer platforms like Fiverr and Upwork.
By doing so, you can simultaneously access numerous data entry jobs and increase your earnings. Additionally, consider looking for other online jobs that offer daily payments, ensuring a steady income flow. Keep honing your typing speed, accuracy, and attention to detail while maintaining a flexible schedule, so you can effectively work from home and navigate the world of data entry.