Tools & Resources I Use to Build My Niche Websites
Here is a list of all the tools and resources that I use to build affiliate websites. Through the years, I've gone through a lot of different tools. Some have been great, while some others have completely sucked. These are tools that you can trust are high quality. They're the few tools I've stuck with after testing many. Our list of tools for affiliate websites will be updated regularly as we try new tools and replace others. I hope you find good use out of them.
FYI, most of the links below are affiliate links, so I might make a few bucks if you decide to use them. For that, thank you very much!
Also, if you have questions about any of the tools listed (or any others for that matter), absolutely feel free to reach out to me. I've put a contact form at the bottom of the page.
Purchasing a Domain Name
NameCheap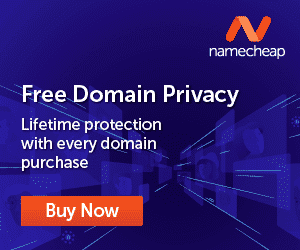 NameCheap Buy a domain and everything else you need. Namecheap includes free domain privacy on all domain names and has some of the best prices. We may earn a commission if you make a purchase, at no additional cost to you.
Buy domains for less than $10
Free domain privacy protection forever (typically $10+ per year elsewhere)
Easily change your nameservers to your hosting service
Hosting Your Website
Site Ground
Start here – low cost for websites with up to 10,000 monthly visits (great for new & local sites)
Big Scoots
Faster speeds for websites with over 10,000 monthly visits
WordPress Tools
Beaver Builder
Professional Page Builder & Pro Theme (all in one solution)
Works well for SEO purposes (keep your site fast!)
AmaLinks Pro
All in one Amazon linking plugin – It's the best solution and also the easiest to use.
Build Amazon product tables.
Build Amazon product showcase boxes.
Create Amazon buttons and text links.
Use product images from Amazon with affiliate links built in.
Works with the Classic Editor, Gutenberg, and page builders.
Link Whisper
It allows you to create internal links extremely fast.
Add internal links from old posts to new posts.
More Coming Soon… (I have too many)
Ad Networks for Monetizing
Amazon Associates
Earn affiliate commissions on any product found on Amazon
Commissions range from 4-8%
Earn commissions on everything bought through click within 24 hours. Not just the product you linked to…
Google Adsense
No monthly visits requirement to get started
Ezoic
Use your AdSense account to earn more money. They'll optimize your display ads using AI.
Your website must have over 10,000 monthly visits, although sometimes they have openings for newer sites.
Site Speed Accelerator to boost speed while displaying ads.
Mediavine
Your website must have over 50,000 monthly visits
AdThrive
Your website must have over 100,000 monthly visits
Email Marketing
Mail Chimp
Start here – up to 2000 subscribers are FREE (convert when you need to and save money)
Convert Kit
The best solution for over 2000 subscribers
Keyword Research
Ahrefs
Most in-depth keyword research tool on the market. (7 day trial for $7)
Longtail Pro
Tool for finding longtail keywords related to your topic that are easier to rank for
Content Services
Content Development Pros
Bulk articles with formatting on your website (you need to provide very good instruction to get good results consistently)
4-star writers at ~3.5 cents per word
Textun
Bulk articles & one-off articles
Premium writers at 2.7 cents per word
Text Broker
Quick Turn around for one-off articles
4-star writers at 2.4 cents per word
Human Proof Designs
Review & List articles (buy packages of content by word count)
Starting at 3.24 cents per word
Buy or Sell Profitable Websites
Motion Invest
They buy and sell websites that are earning $50-$2000 per month in revenue
Simple process to buy or sell
No sellers fees
Pay $25 per month to be able to see the sites up for sale (end at any time)
Buy Aged Domains
ODYS Global

Odys Global Price: Get a $100 Credit The best online marketplace for premium aged domains with existing juicy backlinks. We may earn a commission if you make a purchase, at no additional cost to you.
Business Books Worth Reading
The 4-Hour Workweek – Tim Ferris
I'm sure you've heard of it. It's a great read to get inspired about building your own business, but it's also great to read after you've been in your business for a while. Call it a tune-up…
The One Thing – Gary Keller
This book focuses on FOCUS. It explains why you need to focus on one thing and stick to it. The perfect book for entrepreneurs because if you're anything like me… SQUIRREL!!! you are easily distracted by shiny objects.
How to Write Copy That Sells – Ray Edwards
Ray is a great copywriter and also a great guy. He knows his stuff, so his book on copywriting is an excellent jumping off point to understand the basics of copy. PS: his podcast is a good resource too.
Company of One – Paul Jarvis
Not every company needs to grow into a behemoth corporation. Paul helps explain that everyone's goals are different and so can be their businesses. You alone can decide what you want your business to look like in the future. It doesn't even have to include employees. I know mine doesn't…
Decision Time: Which Tools Do You Need to Build Your Niche Websites?
This concludes our list of tools and resources for building affiliate websites that actually make money. While building our affiliate websites, we've used all of these tools as well as many others. We'll regularly update the list as we try new tools and replace others. If you use any other tools that work well, please let us know so we can test them out and add them to the list!